In 2005, Ford Waterstrat took a job on a local farm while on summer break from teaching. That's when he set his heart and mind on having his own organic farm someday.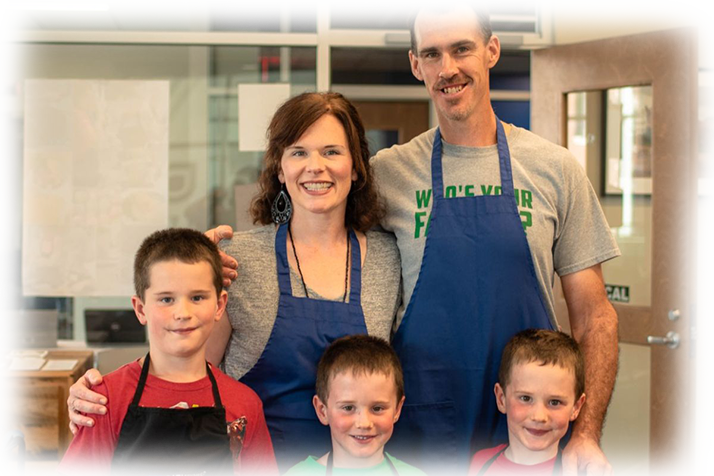 The next year, he became a farmhand at Elmwood Stock Farm, a well-known organic farm near his family's home in Georgetown, Kentucky. For the next three years, Ford worked on the farm until he and his wife, Amanda, were able to find their own farm in London.
Both Ford and Amanda have a mutual love of the outdoors, good food and community, and care for the environment. With Amanda's background in science, and Ford's experience on the farm, they went all in to start Sustainable Harvest Farm.
Now, nearly 15 years later, they are farming 75 acres with organic produce, employing 18 people, running the region's first customizable Community Supported Agriculture (CSA), distributing direct to stores and wholesalers, and giving as much back to their community as they can. And they are powering it all by solar energy!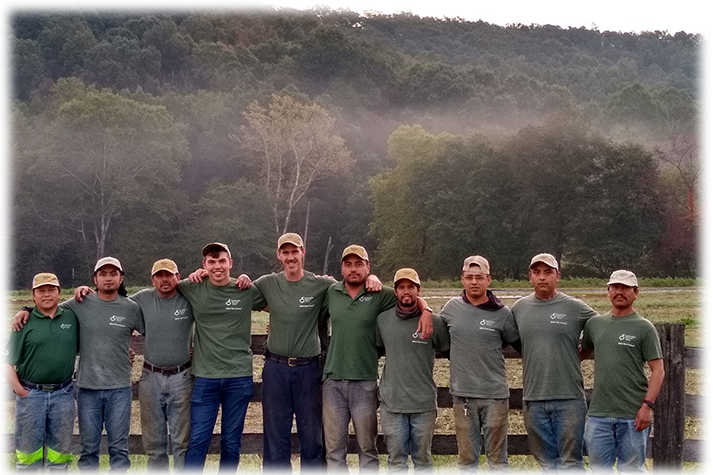 Mountain Association's energy team met the Waterstrats in 2020 when we went out to the farm to complete an energy audit. We've since worked together on three energy projects, including a major solar installation on their barn, energy efficient and upgraded employee housing, and a wood-fired boiler with a hydronic heated slab for their greenhouse.
While the 13 kilowatt hour solar system and wood-fired boiler are key to saving them money and toward their environmental goals, the improved employee housing was their top priority.
Ford explained how their crew of H2A employees, all from Mexico, return year to year to work at Sustainable Harvest Farm. For the 2023 growing season, they have worked hand-in-hand with him to strategize on how to double their acreage, and therefore, double the crew from 9 to 18 employees.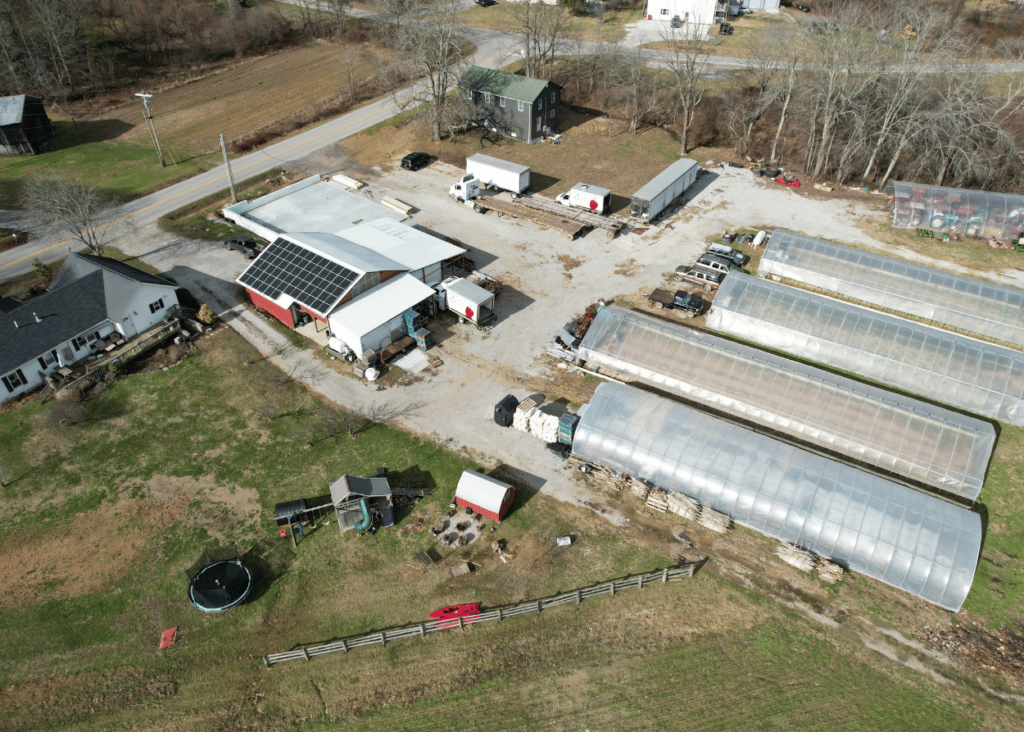 "They do so much for our family, so we wanted to make their housing as nice as possible for while they are here and away from their own families," Ford said. "The house is an old country store and was vacant for 20-30 years, so it had to be gutted to the roof and exterior walls."
Mountain Association's energy team helped them ensure that it was built back to be fully insulated and utilize an efficient, state-of-the-art mini-split heating and cooling system.
So far, we've helped package grants that have brought in approximately $45,000 in grant funding through the USDA Rural Energy for America Program and the Kentucky Agricultural Development Fund with additional support from the Kentucky Office of Energy Policy. We are also currently working together to apply for another $10,000 to support the greenhouse project.
"Josh and Rachel have been unbelievable to work with. They have taken the lead and effortlessly guided me through the whole process," Ford said of his experience with our team.
Their solar system is fully covering their bills for nine months of out of the year.
Mountain Association's energy audits are currently free for any business, organization or local government in Appalachian Kentucky, thanks to funding from the Kentucky Office of Energy Policy. Apply here or contact us for more details.
If you are interested in learning more about Sustainable Harvest Farm, their CSA or where you can purchase their produce near you, please visit their website here.