Three years ago, Salyersville IGA moved to an expanded storefront double the size of its previous location. Along with the expansion, Magoffin County's only full-service grocery store completed major upgrades in order to bring in a greater diversity of products for the community, including an expanded selection of fresh produce and a variety of foods for specialty diets. The produce section is now six times bigger with 70-100 new items offered. Previously, people had to go to Paintsville, Prestonsburg, and even Lexington, for many of these items.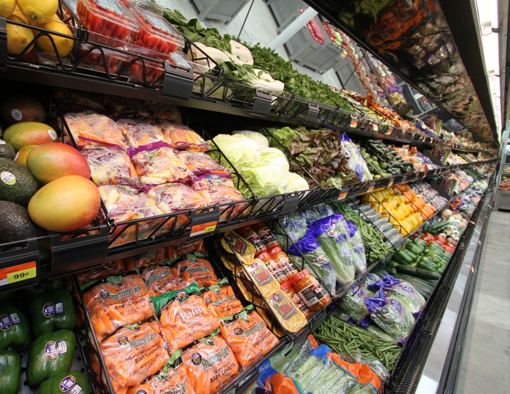 The new store was designed to be energy efficient, including modern refrigeration systems and state-of-the-art equipment. But they haven't stopped there.
Over the past few years, they have been working with Mountain Association's energy experts to explore adding solar panels to the store's rooftop. They became interested after reading about Isom IGA's success in Letcher County. Prior to the devastating floods, Isom IGA reported its lowest bills since 1970s in the months after they added solar; solar was the last step after energy efficiency upgrades throughout the store had already brought Isom IGA more than $47,000 per year in savings.
A thriving grocery store is central to having a community where residents want to live. However, with an average net profit of 2.2%, grocery stores are in the top 12 least profitable industries in the United States. Tight margins are one of the reasons why many rural places have seen full-service grocery stores struggle to keep their doors open, especially in face of declining populations, online shopping, and other challenges. As an example, one Eastern Kentucky store went from $200,000 in sales per week to $75,000 due to population loss in the face of the coal industry's decline.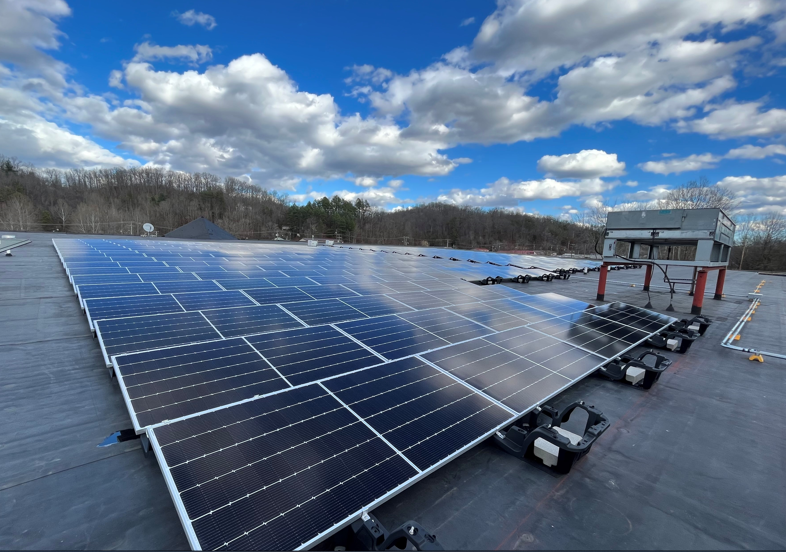 So, in August 2022, Salyersville IGA owner Jed Weinberg signed the paperwork to proceed with adding 256 solar modules, expected to save them approximately $17,000 to $23,000 per year. Solar Energy Solutions, LLC completed the installation in January 2023.
Our Energy team is proud to have supported the Salyersville IGA in their application for a grant through the USDA's Rural Energy for America Program to cover approximately $50,000 of the solar installation, as well as a grant through the Solar Finance Fund for $10,000. Mountain Association's Lending team will finance the remaining costs of the solar installation. We have also provided affordable financing for major upgrades of Salyersville IGA's heating, cooling, and refrigeration systems, and deli equipment in the past.
"Ready access to healthy food can be a challenge in our communities." Peter Hille, Mountain Association President, said. "We are proud to be a financial partner in Salyersville IGA. We applaud their vision in using state of the art energy efficient equipment — and now solar — that helps to keep their food fresh, costs down, and their staff and customers comfortable."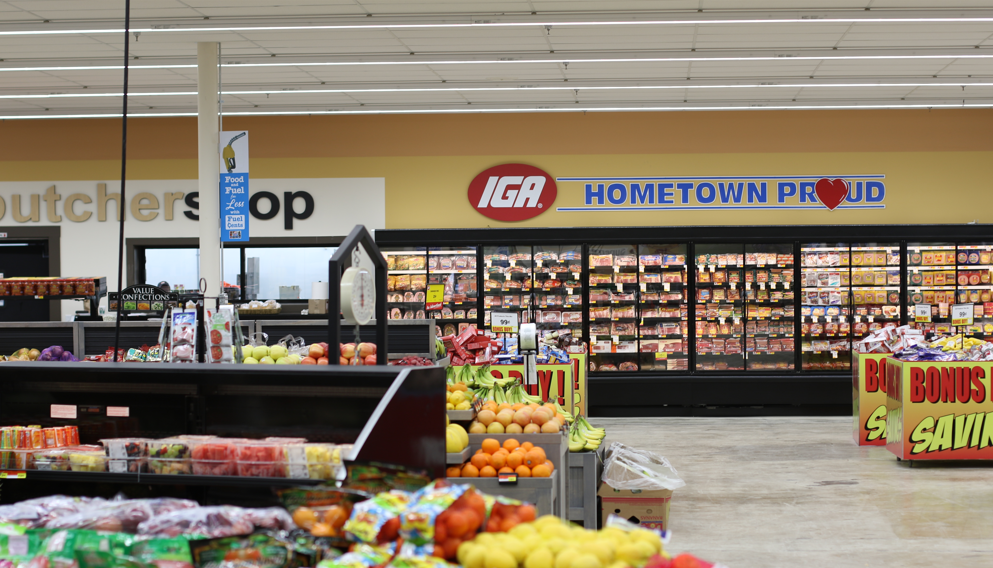 Over the last decade, we have worked with over a dozen groceries across Eastern Kentucky to cut utility costs through energy efficiency upgrades and renewable energy systems. Our energy audits are currently free for any business, organization or local government in Appalachian Kentucky, thanks to funding from the Kentucky Office of Energy Policy.
Apply here or contact us for more details.