Frederick Bartolovic and Michelle Strader own Silver Run Ceramics in Catlettsburg, Kentucky, in Boyd County. Out of their home ceramics studio on their 13 acre farm, they make intricately decorated ceramic pieces that they sell at markets around the state.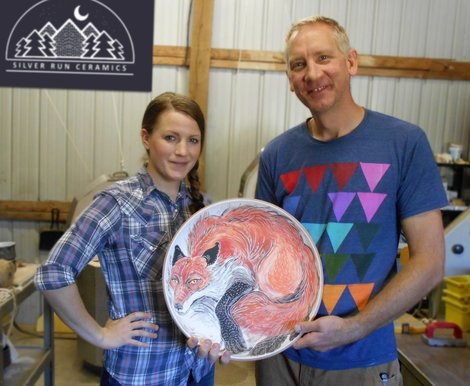 "We strive to create a narrative within each piece; whether it is the relationship between predator and prey, intricate balances observed in the natural world, or our interpretation of ancient symbolism or folklore," they said of their work.
As a part of their appreciation for the natural world, Michelle and Frederick wanted to work toward a net zero electric studio.
In early 2019, Mountain Association staff visited with them to audit their studio and discuss their goals to save energy and make a better working environment. After Mountain Association's energy efficiency audit, they quickly got to work on projects that would help them maximize energy efficient heating, cooling and incorporate solar panels.
In November 2019, their solar project was completed by Solar Holler.
As a for profit business, we supported their application to the USDA Rural Energy for America Program (REAP) grant that can cover 25 percent of the installed cost of a project. Additionally, they can take advantage of the federal tax credit to take an additional 30 percent of the solar project cost off their tax bill.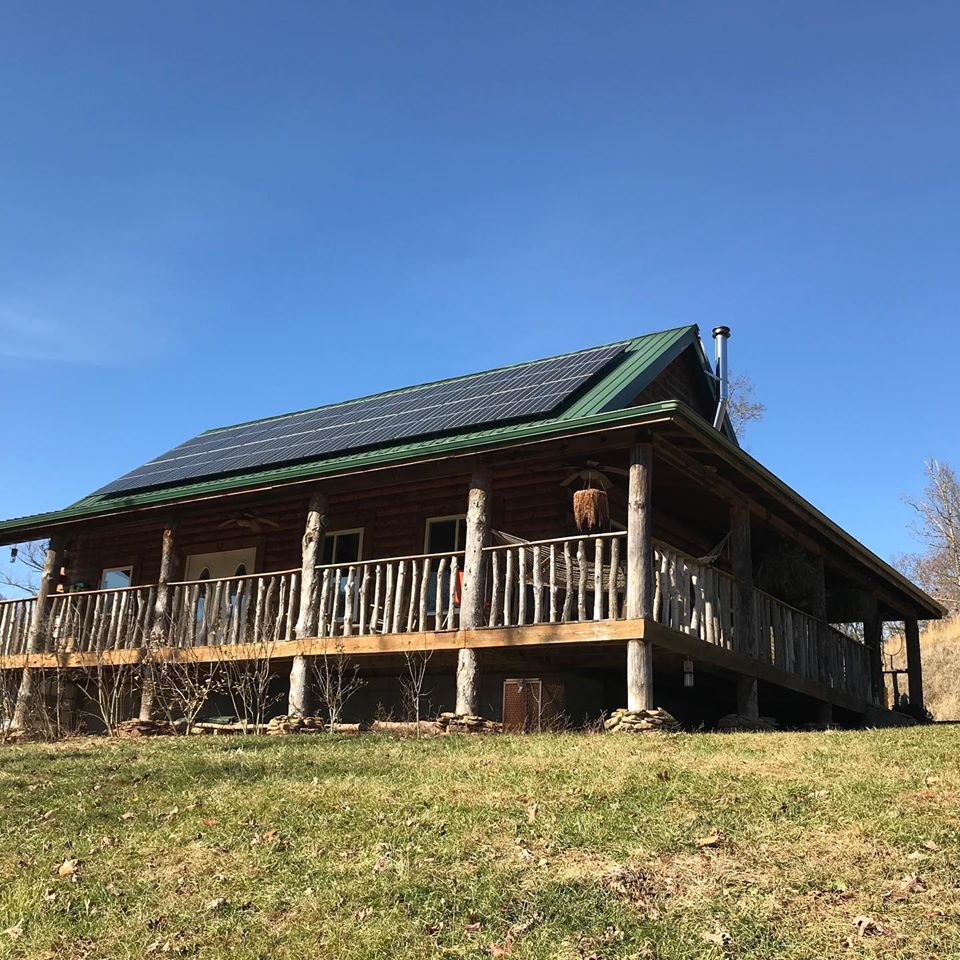 These steps, plus the ability to depreciate the business solar expense on taxes over five years, gives Silver Run Ceramics a clear opportunity for positive cash flow. Investments in energy efficiency and renewables, with financing, can often produce cash flows with greatly reduced operating expenses, which in turn can provide more stability for businesses. Learn more about business depreciation of solar property here. Learn more about tax credits here – note the credit will soon sunset, so interested businesses must begin construction before January 1, 2022.
More and more Kentucky artists are making the investments in the future of their businesses at a time when it pays make energy efficiency upgrades and switch to renewable energy. The Mountain Association has also worked with the Garrard County Arts Council, sunhouse craft, and several other Kentucky artists on energy projects in recent years. Contact us today for information on how we can help you with your energy goals.
To support Silver Run Ceramics, please visit their online shop here.