If you've been camping in recent years, you've likely seen warnings to not burn firewood that isn't from the local area. In the last several decades, forests have been plagued with tree-killing insects and diseases that spread in large part through people traveling with firewood. Natural areas have suffered and costs to contain the outbreaks have been high.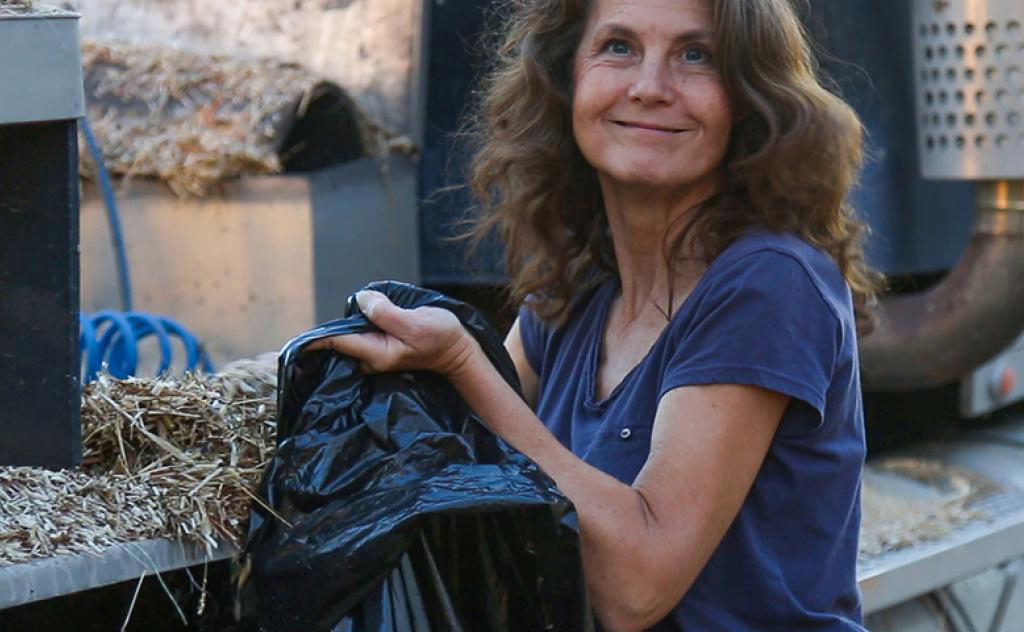 One Appalachian woman is behind a suite of products to help address this and many other issues where humans, insects, the forest, and agriculture intersect.
Dr. Robin Richmond-Mason of Paint Lick, Kentucky, is the founder of Tree Of The Field, the makers of several national products, including the Pit Kit, Skeeterlog®, Tree Seed Pens, and all RediFlame® products.
Dr. Mason is originally from the Appalachian town of Dalton, Georgia – the carpet capital of the world. She describes how Dalton's textile industry began with no advantages except highly capable Appalachian families working together to create jobs for themselves. They modified sewing machines and automobiles to build tufting machines. Growing up, she watched this homegrown industry build jobs and prosperity to a region. These roots inspired her love of inventing products that could sustainably develop the economy in Appalachia. Alongside her career in innovation, Dr. Mason has taught for 39 years as a professor at three Kentucky colleges including Berea College, Alice Lloyd College, and Eastern Kentucky University, where she presently teaches Appalachian Studies.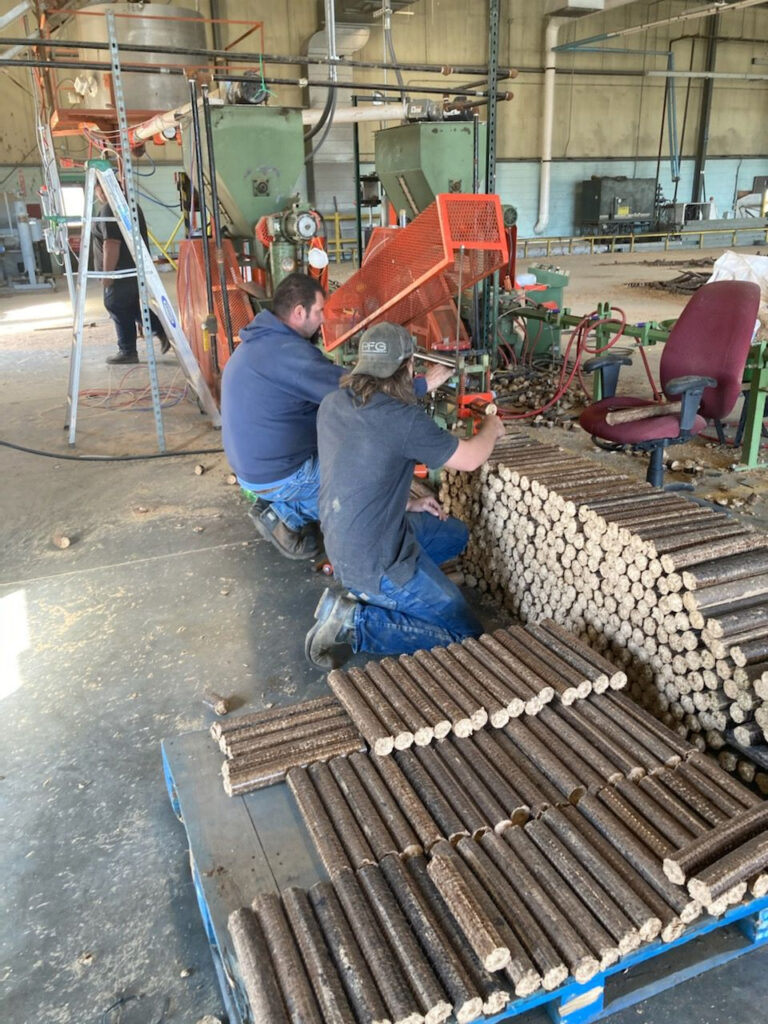 "We have enormous potential, if we stop believing outside stereotypes of ourselves," Dr. Mason said.
Twelve years ago, Dr. Mason began researching plant fibers when hemp crops were gaining interest in Kentucky. Her background in textile sciences and industry peaked a particular interest in kenaf, an ancient fiber. In 2015, she developed an erosion control blanket that is strong enough to be made only of the fiber, instead of requiring a nylon backing like other blankets on the market. With this product, she won a runner up position in a national competition for creative rural entrepreneurship held by Farm Bureau. She moved from this success into developing the Fiber Flame Fire Fuel logs from kenaf fiber. These rapidly renewable fiber logs burn hotter and cleaner than firewood, with the BTU of firewood at 4500, whereas the BTU of Fiber Flame Fire Fuel Logs is 7500.
"We need to reserve our forest products, from plank to fiber, for end uses that generate the highest return on our investments," Dr. Mason said. "Forest resources generate significant margins of profit when craftsmanship and production are vertically integrated. Fiber Flame fire fuel, on the other hand, is made of an annually renewable crop-based material. This is fire fuel that grows in one season versus a hardwood tree that grows for 60+ years. I suggest that we continue to use our forest products for the highest possible value while supporting farmers' exploration of growing fire fuel as a cash crop. "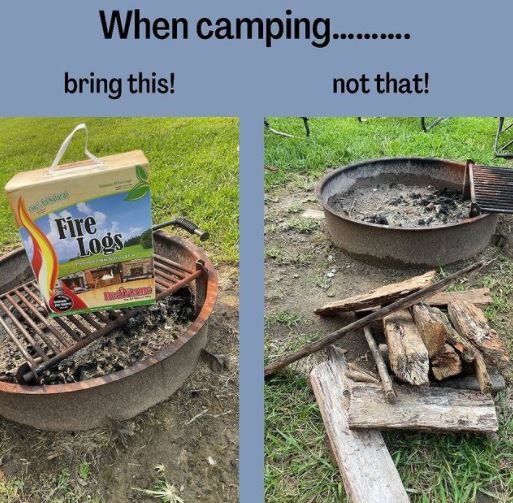 Their present flagship product is the Skeeterlog®, made from premium hardwood fiber generated as a biproduct in the wood industries of the region. Skeeterlog® uses a proprietary blend of essential oils that repels mosquitos without harsh chemicals or aerosols. Today, every Skeeterlog® sold anywhere in the world comes from a facility in Barbourville. The Tree Of The Field Bourbon Barrel log line of products are also made in Barbourville.
In 2017, Tree Of The Field made a big move to purchase RediFlame®, a national brand known for its 100% natural reputation, along with the manufacturing extrusion equipment required to make those products. The addition of a nationally recognized and long trusted brand name increased the visibility of all Tree Of The Field products.
Last year, Dr. Mason approached the Mountain Association's energy team about how to make the Paint Lick packing and shipping warehouse more sustainable through energy efficiency and solar upgrades. We worked together to plan for a 22 kilowatt solar system at a new warehouse building, due to be complete in summer 2022. We also identified a major savings opportunity with an upgrade to LED lighting, replacing the existing fluorescent bulbs, and worked with Dr. Mason to apply for and receive two grants, one from the Kentucky Agricultural Development Fund and one from the USDA Rural Energy for America program to support the work.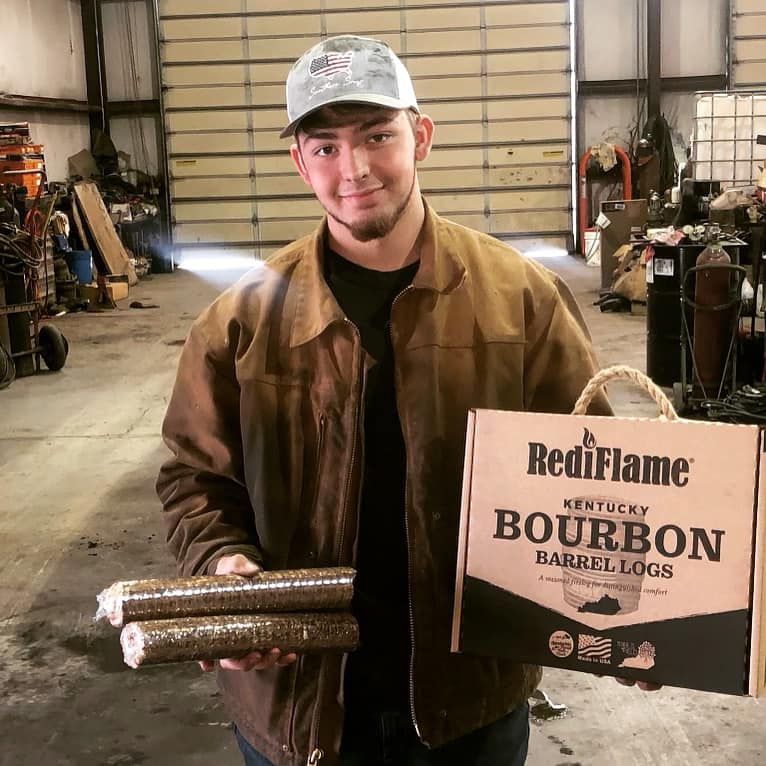 She describes that solar and energy efficiency are no brainers for them for many reasons.
"In addition to aligning with our business model of environmental sustainability, it's simply not economically sustainable to use $2 in natural gas to make $1 in wood product. With everything we do we keep one eye on economic development and one eye on sustainability. Anything else would just be a short range solution."
Always planning for the long term, Dr. Mason has a great young team, including the help of her own adult children. She looks forward to other young entrepreneurs getting involved in the many ideas for sustainable products grown and manufactured in Appalachia.
"In the past, Appalachia has served as a resource colony where our raw materials have fostered wealth in other places. In the future, Appalachians will define our region as a land of opportunity where our people are recognized as the true commonwealth."
---
In 2021, Tree Of The Field also worked through the Mountain Association's Business Support program to update their website, email marketing and to develop a Shopify system to better integrate their e-commerce system, including packing, labeling, sales and distribution. Check out their website and products here.