Since Pour House Coffee – a coffee shop just outside of Ashland, Kentucky – opened in 2014, they have tripled in number of employees and added a second location.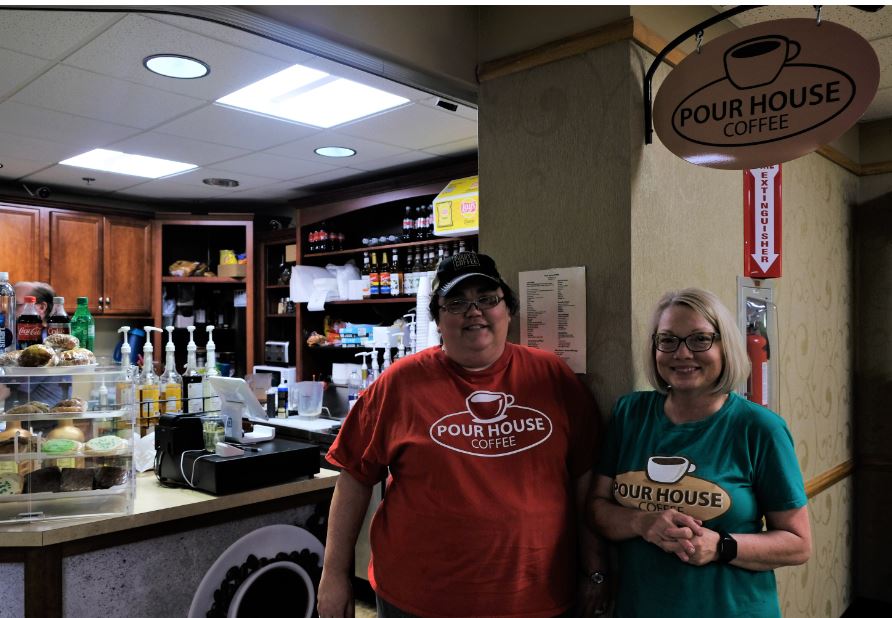 On February 27, 2020, co-owners Kim Klien and Tiffanie Ricewick opened their new location in King's Daughter Medical Center in downtown Ashland. Having grown from 7 to 24 employees, their team now includes a general manager and five managers.
Friends for over 20 years, Kim and Tiffanie worked together in radiology at King's Daughters for several years. They decided to go into business together as they shared the same vision for adding to the Ashland area's charm.
Since Kim and Tiffanie got started, Pour House has sourced both advice and coffee beans from Sunergos Coffee in Louisville. Sunergos, which means "working together," offers consulting to independent coffee owners like Tiffanie and Kim. For over 15 years, Sunergos has helped open countless coffee shops, restaurants, and other coffee-related businesses. Their consulting and training ranges from helping with layout and design of a coffee shop to hosting staff trainings in their coffee lab. They also offer a variety of videos, guides, and other tools.
Pour House sends all their new baristas to Sunergos for no-cost training, or Sunergos comes to them. Tiffanie and Kim said they were incredibly grateful for this ongoing support, as well as local businesses and organizations in the Ashland area.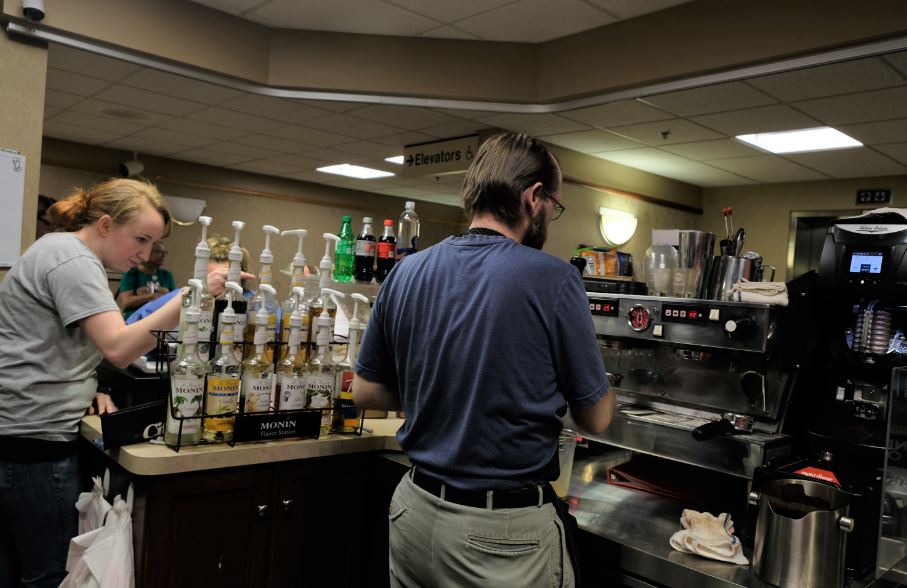 "There is an unspoken network of small businesses here that support each other. We are always exchanging resources and tips," Tiffanie said.
Each day they make a run to Root-A-Baker's Bakery in Morehead to pick up pastries from and other items, like their "legendary" chicken salad. They purchase cupcakes from Double Drizzle, an Ashland-based business. They also have their menus printed locally, t-shirts printed locally (by Print My Threads, another Mountain Association client!), and mugs made locally. Even their logo was designed by a local resident.
They also regularly give back to the community. For example, when Our Lady of Bellefonte Hospital announced they were closing their locations in 2020, Pour House volunteered to cover their employee appreciation day. They collaborated with the Health Foundation to offer everyone a free drink. They also partnered with Morehead State University for their Rise and Shine event, offering a drink to anyone who donated to the university during Valentine's Day.
Tiffanie and Kim are excited to have their new location open. And the employees are excited they are there.
King's Daughter is Ashland's largest employer with over 4,000 staff.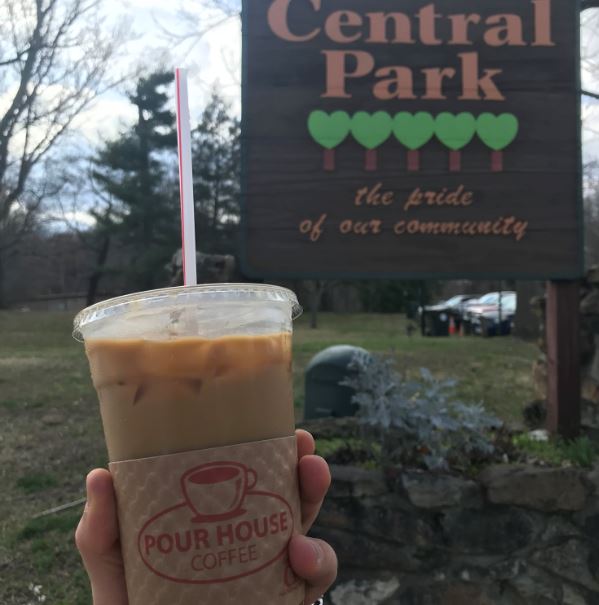 "I go to sleep and wake up thinking about how when I get to work, I will get Pour House," said an Emergency Room social worker who was in line at Pour House. "Most of us work 10-12 hour days; we need this!"
They offer Medical Center employees the option to pay via payroll deduction with a simple swipe of their ID. They also offer "floor dash," where their employees will run coffee to any floor of the hospital, serving both patients and employees and bringing them a little boost during hard times.
The Mountain Association is proud to have provided affordable financing for Pour House Coffee. Tiffanie and Kim said many other local organizations have helped them get started and excel in their first few years of business, including the Kentucky Small Business Development Center and the Morehead Small Business Development Center.
Tiffanie and Kim said they hope to open up additional locations in the next year in the area. They also look forward to hiring more employees for their Kings Daughter location in order to be open during the weekends.
Note: Their new location in King's Daughter is currently closed due to COVID-19. Please support them by purchasing gift cards or driving through their Russell location. For more information, visit their Facebook page.