With 1100 miles of commercially navigable waters, Kentucky has more running water than any other state with the exception of Alaska. One family has made running Kentucky's rivers their livelihood, showing thousands of people the way every year, for nearly 40 years.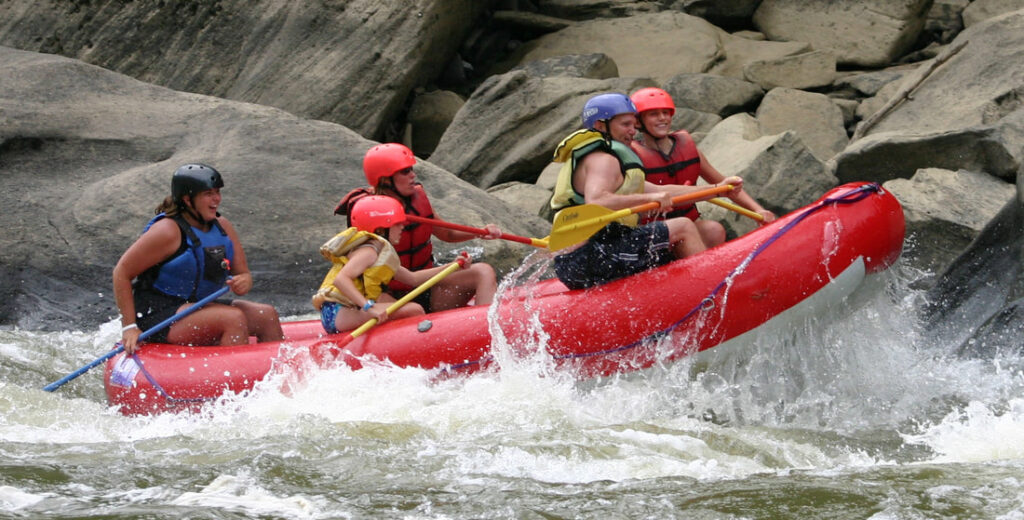 In 1983, Rick Egedi founded what would become today's Sheltowee Trace Adventure Resort. Sheltowee was the name given to Daniel Boone by the Shawnee tribe, and is also the name of Kentucky's longest hiking trail, the Sheltowee Trail, extending 333 miles from Northern Kentucky into Tennessee. It was a fitting name for their business located along the trail in the Corbin, Kentucky area.
A Navy veteran, Rick got into outdoor recreation through backpacking trips with his son's Boy Scouts troop. He started the company by running rafting trips on the Big South Fork and canoe trips on the Upper Cumberland. Today, they offer rafting, canoeing and kayaking, as well as ziplining and riverboat cruises. They have plenty of lodging with cabins and a campground open year round. Well-known for their safety track record, their company is contracted to provide the river trips for Cumberland Falls State Resort Park and they work hand-in-hand with the state park staff on a number of services.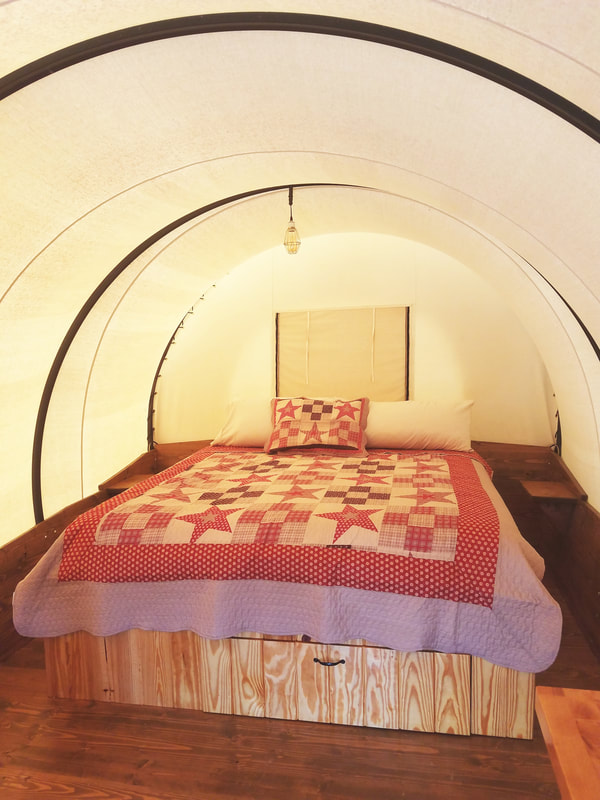 Truly a family run business from the jump, Rick's oldest daughter, Dania now runs the company, while her sister, Keila, runs the retail store. Though he will always be involved in some way, Dania and Rick began a three-year transition process in 2020 as he moves onto new adventures.
Growing up in Somerset, Dania said it took her moving around the country for a few years to realize that city life just wasn't for her. Around 1995, her dad started needing more help at the outfitters. She moved back with her then boyfriend, now husband. Her background and degree in Computer Science continues to come in handy with running the resort. One of her ongoing projects has been to figure out electronic systems for the resort to process more than 25,000 people that adventure with them each year.
Typically, each spring they begin hiring and training to prepare for those thousands of visitors in the summer weeks. At the peak of their season, they employ around 50-70 people. So when COVID-19 started in spring of 2020, they had a very difficult time knowing what to expect.
"We were both planning to be completely closed, but also open at the same time," Dania laughed. "We've had to do a lot of zig zagging and thinking outside of the box to keep things going."
They worked with their local bank to get their first federal Paycheck Protection Program (PPP) loan. The loans, which are fully forgivable, have helped many businesses operate safely during such an unpredictable time. They were able to quickly pivot to offer reduced capacity services, strictly following CDC and WHO guidelines. With the profit margins of their operations down due to the limited numbers, the PPP loan helped them stay afloat and helped them increase the pay for their employees.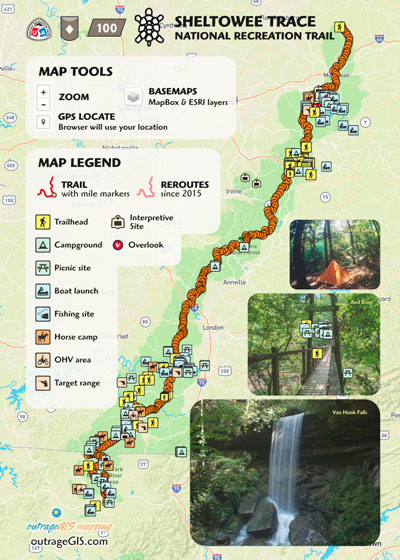 "Our staff always works so hard to keep people safe, and now we are working to keep everyone safe in a different way as well," Dania said with pride.
In spring of 2021, their local bank directed them to apply for their second PPP loan via the Mountain Association as funding for commercial lenders dried up. As a nonprofit lender, we were happy to support Sheltowee Trace Adventures in accessing this federal funding.
The company is staying incredibly busy as people continue looking for safe activities to do outside. They are proud to report nearly all of their staff are vaccinated. They are encouraging all employees to get vaccines, with many being required due to close interactions with guests. To book an adventure with Sheltowee Trace or to learn more, please visit their website: https://www.ky-rafting.com.