For many, the sport of rock climbing can be very intimidating. Southeast Mountain Guides, a company based in the Red River Gorge, wants to change that.

In 2001, Mark and Kathy Meyer opened up the country's first Via Ferrata in the Red River Gorge. Since, climbers from all over the world have enjoyed the route which spans ¾ of a mile of rugged sandstone cliff line.
Via Ferrata is a style of climbing which has cables to clip into, and iron hand and foot rungs just where you need them to hold onto and step on. The cable and iron bars make this the perfect experience for the complete beginner.
Roughly translated as the "iron way", the style can be traced back to the Alps. For centuries, simple, protected paths through mountainous terrain connected alpine villages to pasture land. In World War I, many Via Ferratas were built to help troops move through the mountain ranges of the Dolomites in Italy.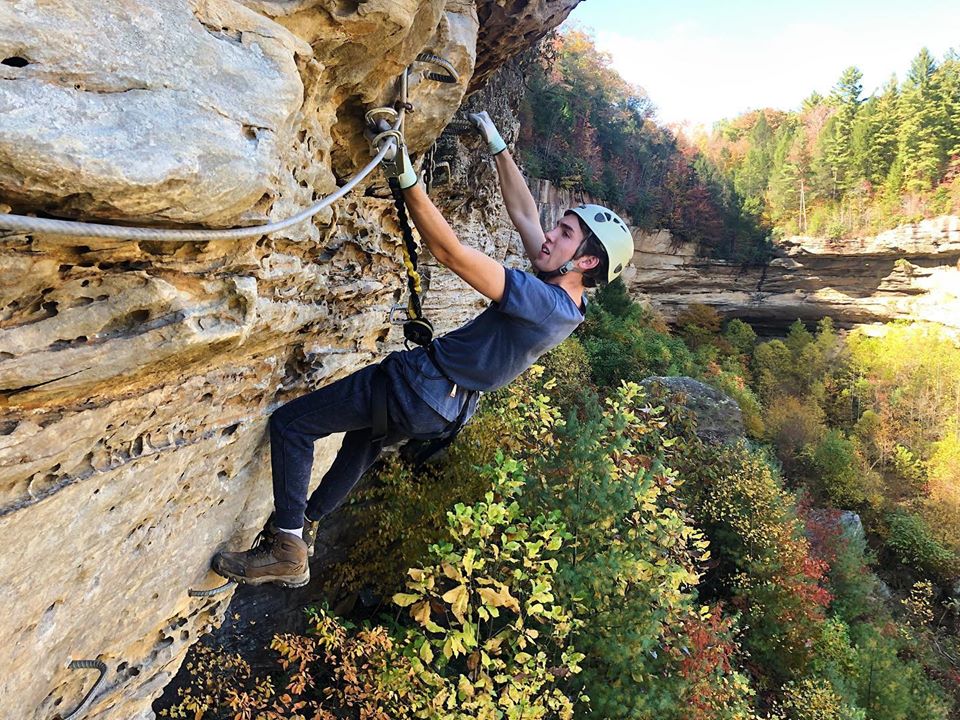 The Meyers wanted to find a way to share the thrill and beauty of the sandstone cliffs in a way that was accessible for people with varying levels of experience, and the Gorge's Via Ferrata was born.
As part of establishing the path, they started a company called Torrent Falls Climbing Adventure. In 2004, their daughter Nicole became the company's first rock climbing instructor.
Guiding and managing the business ever since, in November 2017, Nicole purchased the company, renaming it Southeast Mountain Guides to reflect the other elements of what the company offers.
Both their climbing and rappel trips can be customized according to a customer's group size, age, and experience level.
"We believe climbing is life-changing, and it's our goal to introduce more people to that discovery," Nicole said. "We take the time to get to know our clients, to best help them enter or progress in the journey of climbing."
Most of trips at Southeast Mountain Guides are in their home base of the Red River Gorge, but they also guide in the following other areas, such as: Breaks Interstate Park which spans the border of Eastern Kentucky and Southwestern Virginia, Seneca Rocks in West Virginia, and Jackson Falls in Illinois.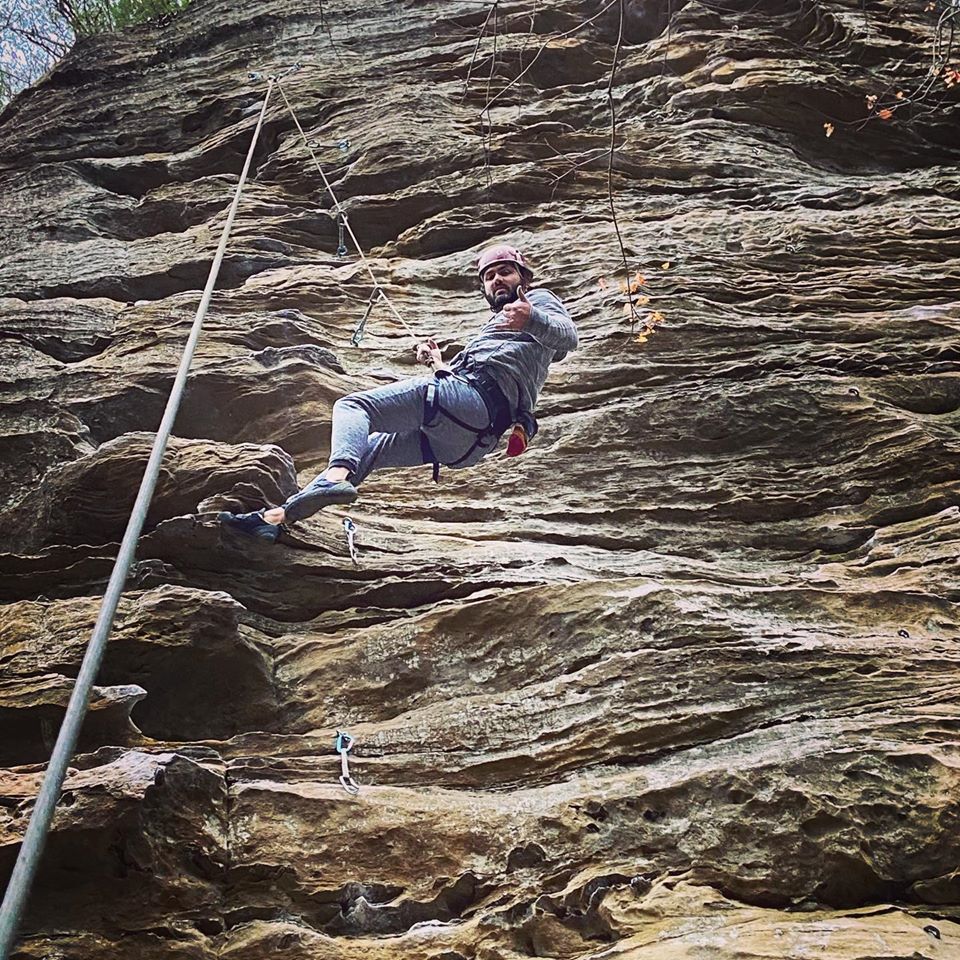 The Mountain Association is proud to have provided affordable financing for Southeast Mountain Guides. Please learn more about them here.
Note: they just opened back up in late May with new safety practices in place for COVID-19.