Troublesome Creek Stringed Instrument Company in Hindman, Kentucky, is producing high-end custom artisanal guitars, mandolins and mountain dulcimers – all made from Appalachian hardwoods.
The idea for the business sprung out of a series of developments in Hindman over the past several years.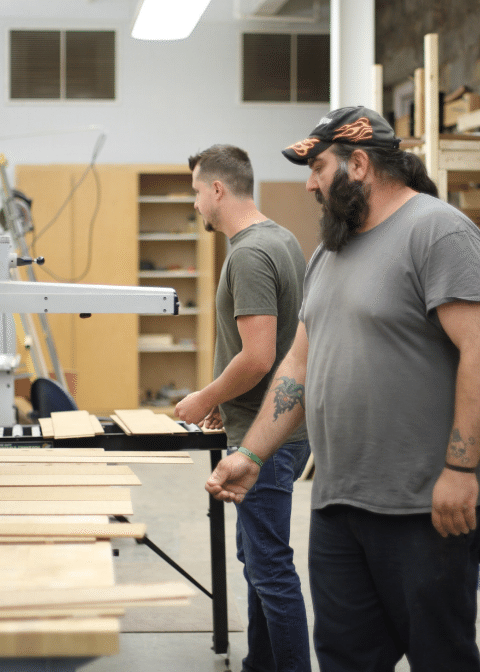 In 2012, the Appalachian Artisan Center (AAC) hired Doug Naselroad as Master Luthier for their Appalachian School of Luthiery, which teaches instrument construction to students and apprentices of all ages. A native of Mount Sterling, Naselroad started making guitars in 1969 under the tutelage of Homer Ledford. Homer Ledford is said to have made over 6,000 dulcimers, not to mention other instruments.
"He was a great mentor, and impressed into me the importance of 'training it forward,' teaching someone else how to do it in order to create generations," Naselroad said.
The opioid epidemic was taking hold stronger than ever after he started his new role. One day, a local resident approached Naselroad.
"He told me, 'I need to do this.' He needed a goal to fix on that would be worth it along his way to recovery," Naselroad said.
AAC began to think of ways arts could enter into the recovery process, and they came up with the Culture of Recovery program. Culture of Recovery partners with local substance abuse recovery programs, Hickory Hills Recovery Center and the Knott County Drug Court, to use an art-integrated approach to the fight against addiction. They organize a weekly series of art and entrepreneurial workshops, and on-going apprenticeships in craft trades such as blacksmithing, luthiery and ceramics, for those in recovery. For those that show interest in building their own businesses in the crafts they are learning, the program assists them with developing marketing materials and business skills.
"Once they learn the craft and how to market themselves well, they can get what we call 'the New York price' for what they are making," Naselroad said. "For instruments, that's over $1,000 per piece."
With the success of the Culture of Recovery program, they decided to build a business designed to employ unemployed local residents and those in recovery, and Troublesome Creek Stringed Instruments Company was born.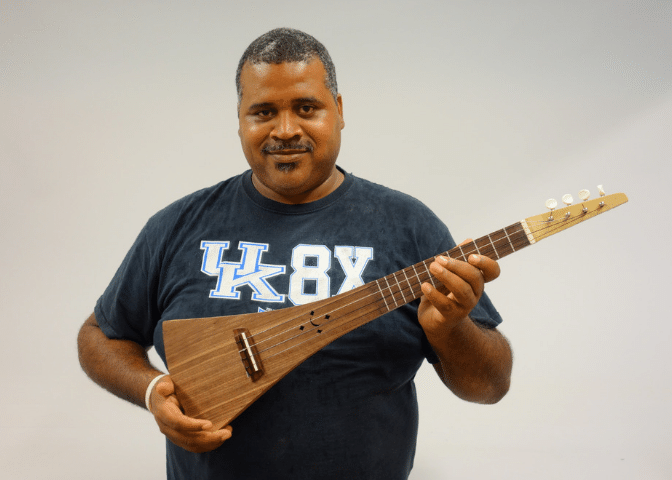 Troublesome Creek first looks to those going through the Culture of Recovery program and the School of Luthiery for potential employees. At the time of writing, Troublesome Creek had five employees: Naselroad, who directs the company; Kris Patrick, apprentice luthier; John Hamlett, consultant on mandolin construction; Sharon Morris, manager; and Nathan Smith, an apprentice luthier. Smith is a former coal miner from Knott County and the first Culture of Recovery program hire.
They plan to have 37 employees by their sixth year, ultimately reaching 65 employees as they increase production.
The instruments are made almost exclusively out of local, sustainably-produced wood, fitting with their mission to build the local economy. Throughout 2019, they established their catalog by running prototypes. In January 2020, they attended the National Association of Music Merchants to present their products.
The Mountain Association is proud to be one of the financial partners in this business. We have provided financing for much of their equipment. In addition to our support, the Appalachian Regional Commission granted $867,000 to Troublesome Creek out of a $12 million investment for addiction recovery and workforce development. Eastern Kentucky Concentrated Employment Program is providing financial assistance for training, and the Appalachian Impact Fund has assisted with seed money. Troublesome Creek is excited to have the support of the local community and beyond.