Creatures of all kinds in the Letcher County and surrounding area are in luck: Waggin' Tails is back open after having to shut its doors by government mandate during COVID-19.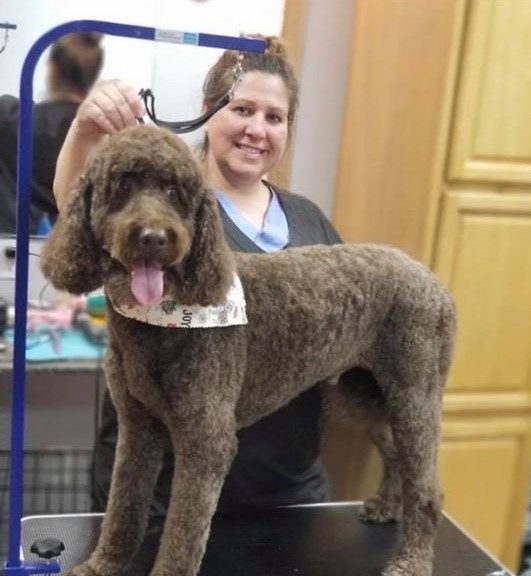 "Most dogs clear our door in a dead run, they think it's play time," Tara Whitt Ritchie, the owner of the grooming shop in Whitesburg, Kentucky, laughed.
Tara was born and raised in Letcher County, Kentucky. After graduating college, Tara began working as a paralegal for a local law office. After the local coal mine her husband worked at closed down, they moved to Henderson in Western Kentucky for him to take another coal job.
By then Tara had worked as a paralegal for over 10 years and needed a change. She began apprenticing at a high paced professional grooming shop in 2015 to simply be around dogs. When they moved back in 2017, she went back to law office to work as a paralegal and started to groom for family and friends. Pretty soon, she had started a home grooming business. She found so much success in this she opened commercially in July 2018 on Main Street in downtown Whitesburg.
Within two years, she now serves several hundred clients. From nail trims, baths, de-shed treatments, ear cleaning, and more, they strive to provide safe, fear-free and affordable grooming for pet of all shapes, sizes and species. While most of their customers are dogs, they also frequently see guinea pigs, birds, cats, ferrets, rabbits, and more.
Tara attributed her success to being a fear-free groomer.
"We have a number of techniques to calm pets down. From aromatherapy to giving lots of breaks and using relaxation techniques, we never have to use a restraint or raise our voice," she said. "We don't even have a muzzle in the building."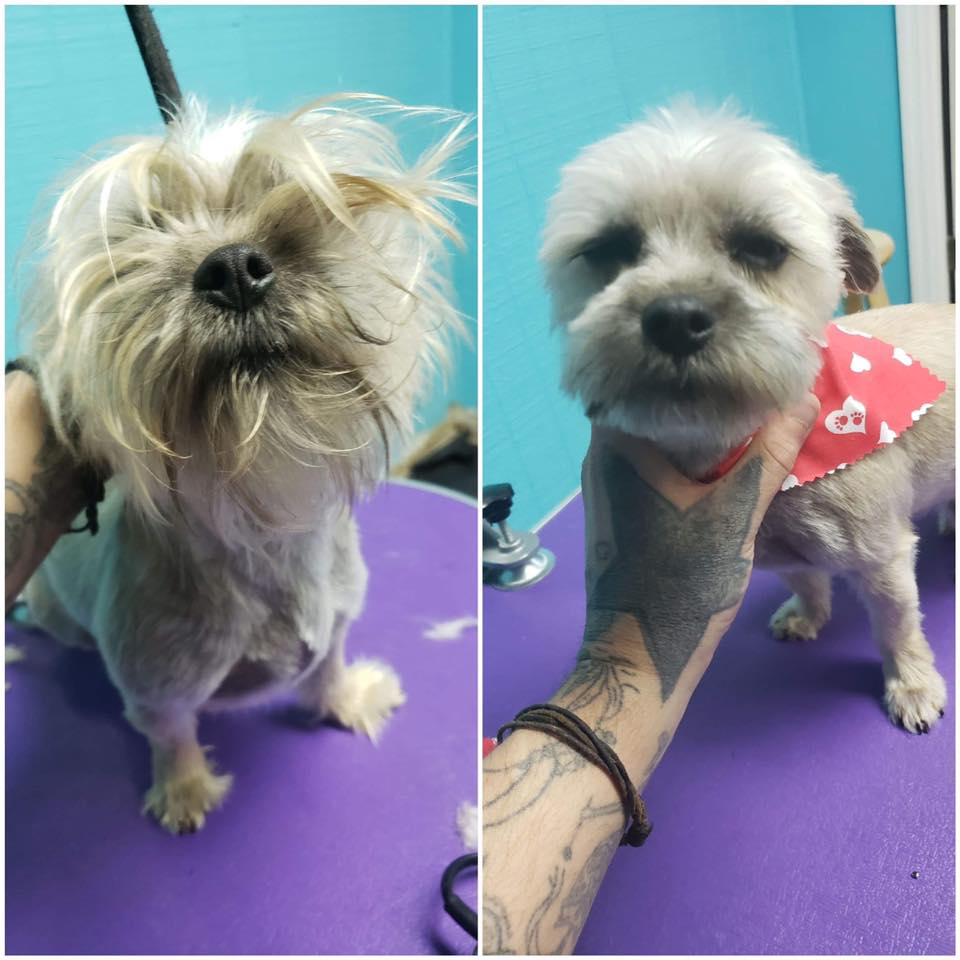 Tara said she tells clients that appointment length largely depends on how the pet does. For those few pets that pose a safety hazard to staff, they refer to the local veterinarian where they can either get anxiety medication for their pet or have their pet groomed under restraint.
They also look over every inch of the animal for potential health issues. If they notice abnormal growths or other skin or ear issues, they will recommend medical care. They also work to help their clients learn how to better care for their animal from potty training and handling tips, especially as there are very few dog training services in the area.
In addition to taking donations and helping adopt out animals, they partner with their local animal shelter on their reduced cost spay-neuter program and hope to do a low-cost Rabies vaccine clinic soon. They also volunteer with Dumas Rescue for spay day once a month.
Tara said this helps her staff learn the medical side of the animal services industry and become more well-rounded. While Tara's son and daughter help out at the shop, she also has one apprentice, one part time groomer, and a full-time bather. Because she knows there is a shortage of animal industry workers in the area, Tara works with the local school to encourage vocational training. She hosts pre-vet students for volunteer hours and participates in the high school career day, and more.
Due to COVID-19, they have new procedures in accordance with guidelines and their local health department where owners do not have to come into contact with the groomer staff. Prior to their appointment time, the clients will load their animal into a crate inside the lobby. All correspondence is done by phone or text and payment is taken electronically.
The Mountain Association is proud to have provided affordable financing for Tara to achieve her vision for Waggin Tails. The capital helped her get new equipment, like a hydraulic table that she said immediately improved ergonomics and the health of their staff so they do not have to bend over or pick up large pets. They also purchased cage driers and she said this allowed their staff to immediately make their appointments more efficient.
"Working with you all has been so easy. I was intimated to talk to someone a loan, but Debbie and Les at the Mountain Association just made it so easy," Tara said about the Mountain Association. "They talked with me just like I was their neighbor."