From traditional mountain music lessons to environmental education and gardening assistance, Cowan Community Center has been an incredible asset for Letcher County and the larger Appalachian region for over 55 years.
The Center was established by the Cowan Community Action Group, a non-profit that began in 1964 after the Upper Cowan Elementary School, a three-room school, was abandoned. The community came together in order to secure a lease from the county Board of Education to use the empty building as a community center.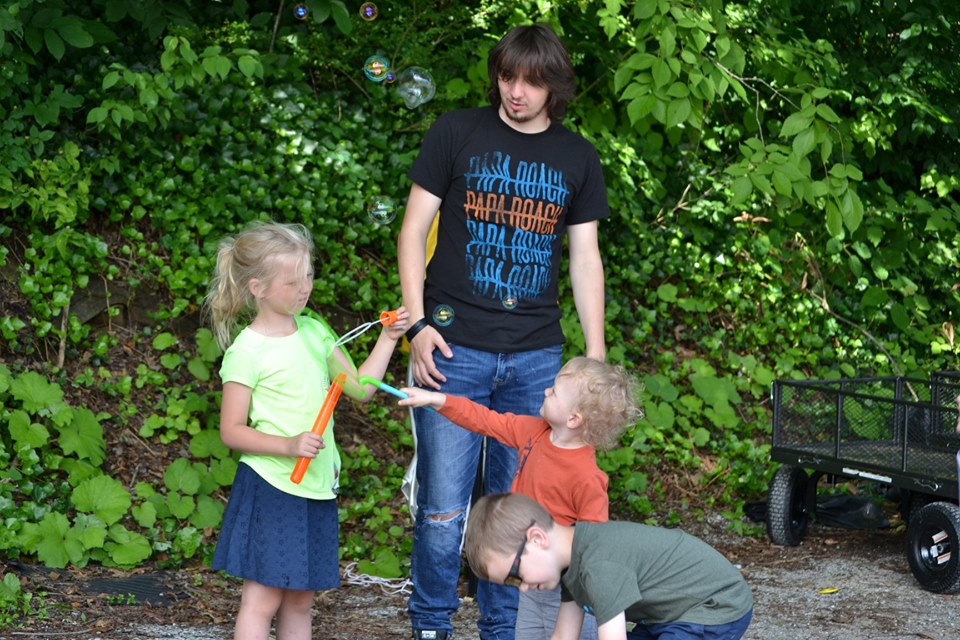 Since, the Cowan Community Center has been an organizing point for many things in the community, especially youth programming. Cowan has seen hundreds of children come through its doors for a place where they could be with their friends in a safe, friendly, and educational setting.
Each summer they offer a series of five camps for kids of all ages, including high schoolers, as well as some for adults. They strive to be accessible to all families, making full scholarships available, especially for local kids, families with more than one child attending the school or any other financial need.
Currently, the programs include: Art on the Creek, featuring watercolors, puppet-making, clay sculpture and painting, and more; Music on the Creek, for ages 4 to 10 to learn a wide range of Appalachian folk arts and cultural traditions such as singing, storytelling and square dancing; Headwaters on the Creek Camp, where kids learn about fish, stream critters, wildlife, and the creeks in their own backyards; and Farms on the Creek, for all ages to learn in the garden, cook with local chefs, and take field trips to local farms and the farmers market. In 2019, they piloted Interns on the Creek, a paid internship for high school students to work in a variety of community-based projects according to their interests. (Learn more about Interns here)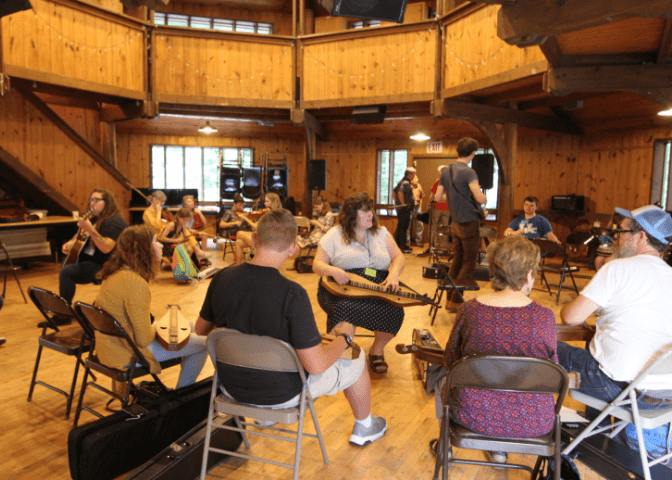 Additionally, since 2002, they have been a proud sponsor of the Cowan Creek Mountain Music School, which features one week of traditional mountain music classes each summer, taught by experts from Eastern Kentucky and beyond. Each year the school accepts 150 attendees, causing a small boon for the local economy. In 2019, a total of 8 states and people from ages 4 to 84 were represented. Workshops differ each year, ranging from fiddle, banjo, and beginning flat foot dancing, to African singing, Old Regular Baptist singing, and more.
Now in its ninth year, Cowan also serves as a Grow Appalachia site, a gardening project funded through Berea College. There are 60 families who participate in the program and are exceling in growing their own food. In 2019, participants harvested over 220,000 pounds of fresh produce. Note: During COVID-19, Cowan has an even bigger focus on helping community members grow their own food. Follow their Facebook for updates.
A strong believer in food access, Cowan also sponsors the USDA Summer Food Service Program and partners with CANE Kitchen to serve meals during camps, community meals and at the farmers market in Whitesburg. Over 5,000 meals were provided to youth in 2019.
There is always something new in the works at Cowan. As a part of the Letcher County Culture Hub, a county-wide network of grassroots groups that are committed to economic development through collaboration, cooperation and cultural celebration, they are exploring ways to expand community theater and storytelling opportunities in Letcher County and region.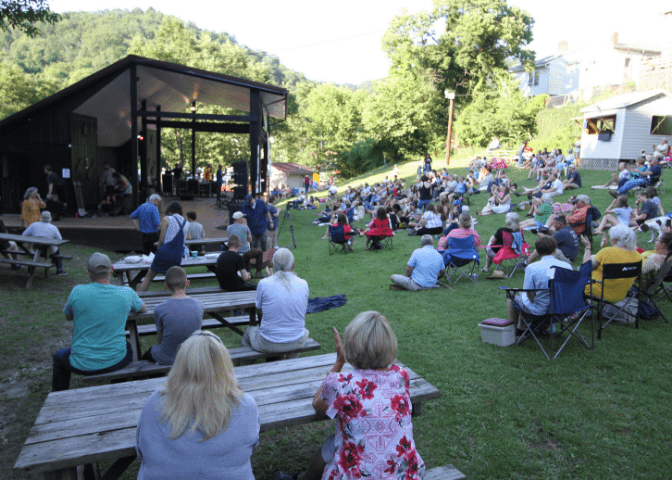 MACED is proud to support their work. Through MACED's program Cowan Community Center has connected with a strategic planning consultant as they work to make their programs more sustainable.
MACED also works closely with other Letcher County Culture Hub members including the Letcher County Farmers Market, CANE Kitchen, Hemphill Community Center, Appalshop, and HOMES Inc.