On any given day, if you venture out Floyd Branch Road in Madison County, Kentucky, chances are you'll find Jessa and Nathan Turner building something. Whether it be a dance floor, a chicken coop, or a new tree house, the pair always has something new going on.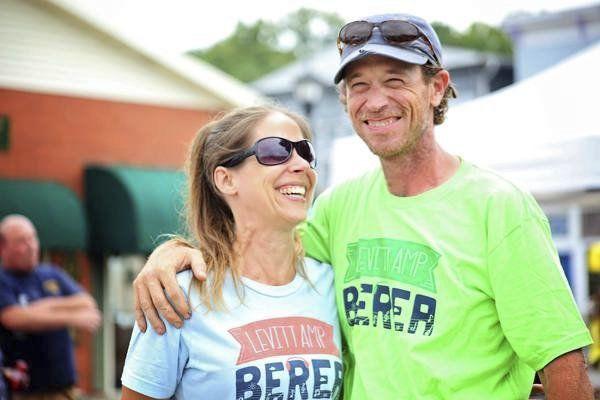 Jessa and Nathan own HomeGrown HideAways, a farm, campground, and event space, in Berea.
Growing up, Jessa was inspired by the many carpenters in her family and how they could create such beautiful things out of raw materials. In 2007, she graduated from Berea College with a degree in Sustainability and Environmental Studies with a focus in Sustainable Building Design, and a head full of plans for their future farm.
The Turners purchased their land in 2009, and, since then, the farm has been many things to many people. Its several lodging options, all constructed by the Turners, have hosted thousands of families and individuals through its primary purpose as an Airbnb getaway.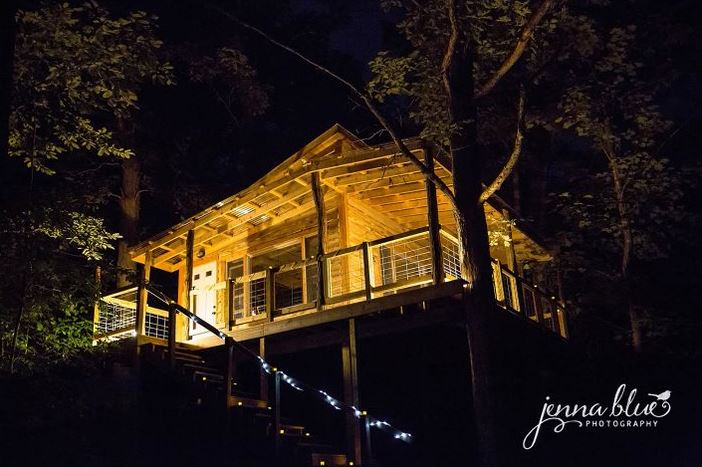 They created their first listing through Airbnb in August 2016. Over the years they have added several types of lodging options. Today, they offer everything from treehouses and yurts to cabins and a tipi, along with camper hook-ups and plenty of field space for tents. They have also been a home to several music and workshop festivals including Holler in the Holler, the Whippoorwill Festival, PlayThink, and the Moonshiner's Ball.
Always striving to make the land and its offerings as sustainable as possible, they have worked with the Mountain Association's energy team for several years to make efficiency improvements to their buildings. In 2020, they made the big decision to build a new retreat and event space that will allow them to expand their ability to offer workshops and classes, as well as a place for Nathan to put his culinary degree to work feeding visitors and guests. Included in this latest endeavor is a major solar installation, which is scheduled to be completed in March 2021.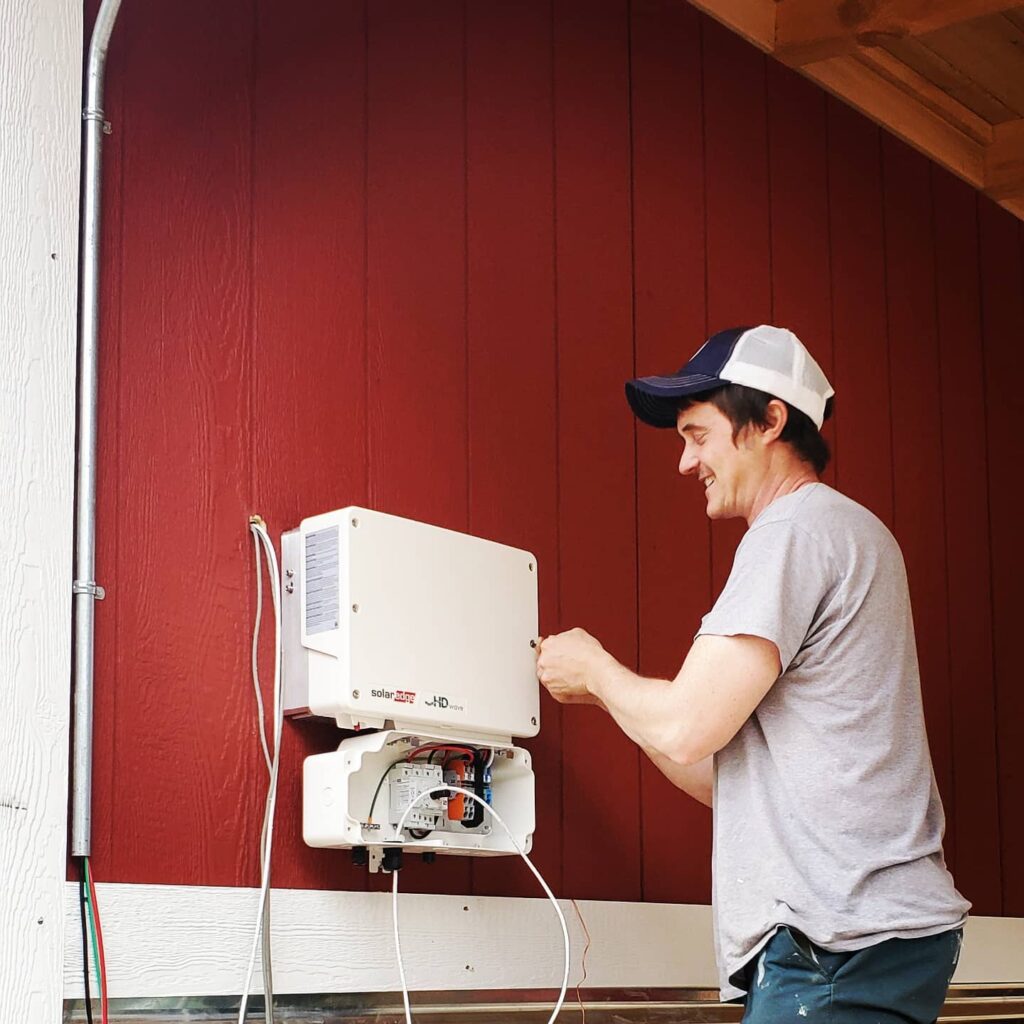 The Mountain Association supported Homegrown Hideaways in submitting their applications to the USDA Rural Energy for American Program (REAP) and the Governor's Office of Agricultural Policy (GOAP) to gain as much as 75 percent grant funding for the project. We also provided the Turners with a long-term low-interest solar loan, so they could start the project while waiting to find out about the grants and to spread out over time any additional costs. The solar is expected to bring $1,088 in annual electric bill savings for the Turners.
Ben Tatum, owner of Appalachian Energy Works, and a former New Energy intern with the Mountain Association, is completing the installation.
For more information on HomeGrown HideAways, visit HomeGrownHideAways.org. Watch the new building's progress on the HomeGrown HideAways Facebook page.