MACED would like to congratulate Randall Howard for his graduation from MACED's New Energy Intern Program. Randall completed his internship placement at COAP, Inc. in Harlan, Kentucky, earlier this year. COAP is a non-profit that works to provide sustainable, safe and affordable housing to low-to-moderate income families and individuals in Harlan, Bell and Leslie Counties.
Harlan is not a new place to Randall. He grew up in the surrounding hills and currently lives in the Leatherwood community of Perry County. He developed a passion for caring for homes of the people he loved, and it led him into the construction business where he worked for several years. Like many in the area, he eventually ran into an opportunity he couldn't pass up at a coal mining job. He spent nine years working at a surface mine until he was laid off.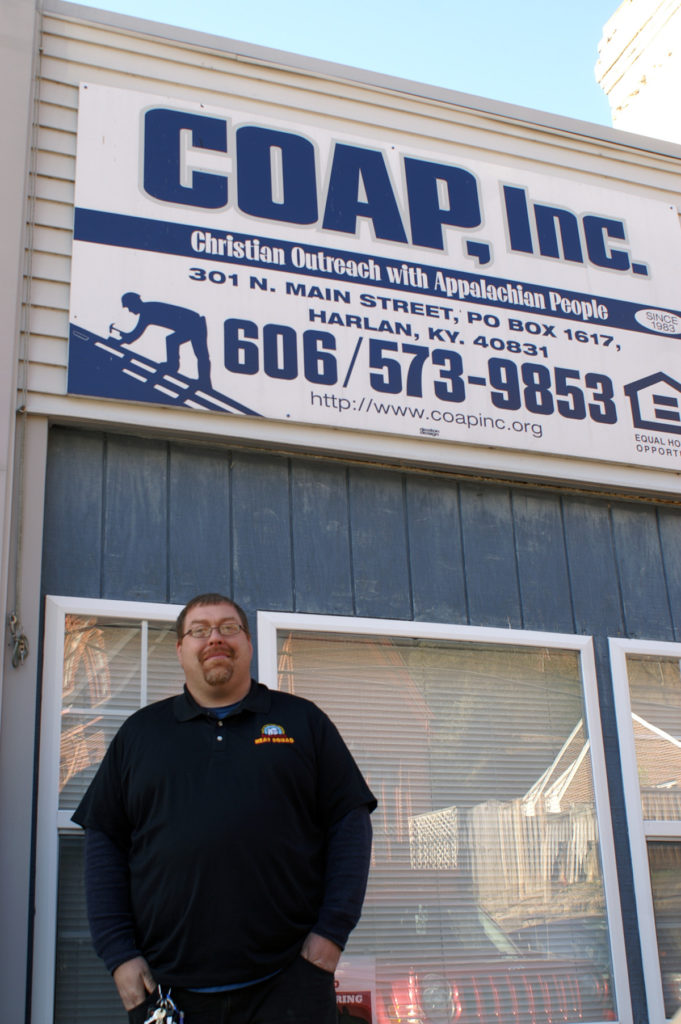 He was offered the opportunity for a different career when he began his New Energy internship in the fall of 2017. Funded by the Appalachian Regional Commission, MACED's New Energy program offers former coal industry employees six-month internships fielding positions that advance energy efficiency in the region. The program's aim is that they will be hired by their placement organization or they will be prepared to start their own energy business at the internship's end.
During Randall's internship, he gained several important energy industry certifications, including one which allows him to inspect home health. He spent his time at COAP working with its Appalachia Heat Squad program, and after completing the internship, he was hired on as a full-time employee to manage the program. In this position, he spends most of his time performing energy audits for homeowners, retrofitting old homes, and building new ones.
Randall said he is grateful to work in a place where people take care of each other when they need it:  "Everybody [is] willing to go out of their way to help their fellow co-workers out. If they cannot answer a question they will help you find the answer. They will help you on a work or personal level." He referenced a period of time in which he was sick and his co-workers came together to give him some of their own vacation time so he could recuperate.
Randall is not alone in his successes. MACED's first New Energy graduate, Frank Morris, completed his internship at another local housing non-profit earlier in the year. Two more individuals have just begun the program this month, October 2018, however, internship opportunities are available on an ongoing basis. If you or someone you know wants to learn a new energy skillset, or if your organization may be interested in hosting an intern, refer to the current job descriptions or contact Program Coordinator Chris Woolery at chris@mtassociation.org.