In 1991, then Pennsylvania residents, Seth and Sheryl Long volunteered for a trip to Letcher County, Kentucky, to build affordable housing for the summer.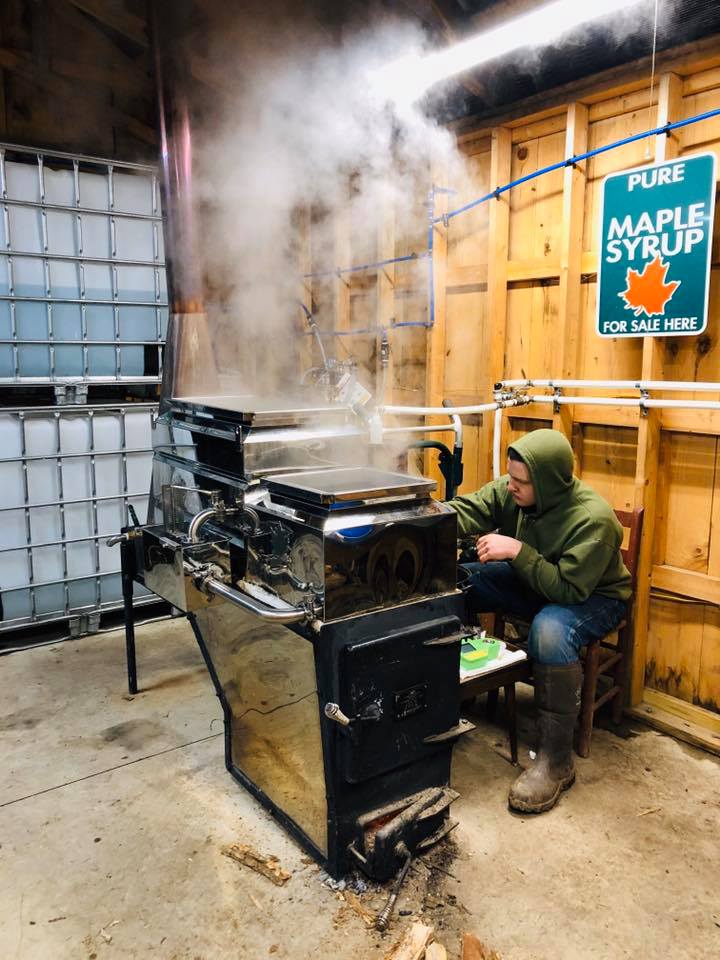 Falling in love with the culture of the mountains, they decided to stay. Seth has since served with HOMES, Inc., the same organization in which he and Sheryl originally volunteered with, and is now the executive director.
When they purchased 55 acres in Letcher County, they discovered it was rich with maple trees. Having grown up in rural Pennsylvania, both were familiar with farm life. And in 2016, after careful study, they decided to start maple syrup production from the maple trees, forming SouthDown Farm.
"Sugaring," or the production of maple syrup, is an age-old tradition that first began with Native Americans and continued with early settlers in Appalachia.
"People in their 80s remember their parents and others making maple sugar and syrup," Seth said in a recent interview by SOAR. "They did this out of necessity as sugar was expensive and difficult to get in these rugged mountains."
Though they have over 700 trees, they are currently only tapping 300 maple trees as they work to scale up their business. Using a series of tube lines that come down from the hills, they can collect the sap without the use of mechanical vacuum systems. In their sugar shack, they have a Reverse Osmosis machine, which is used to remove up to 80% of the water in the extraction process, reducing boiling time for the syrup.
They bottle some of the syrup to sell at the local Letcher County Farmers Market, and use some to make delicious baked goods in their commercial kitchen.
With one third of an acre as a garden plot, they also grow vegetables and herbs to sell at the market.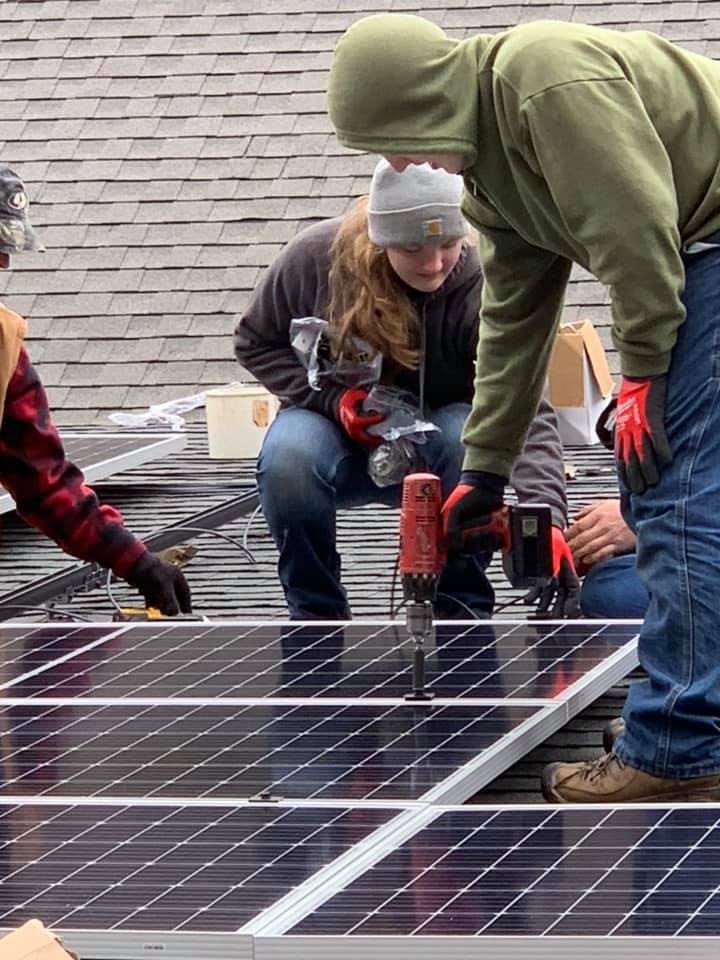 For this, they use grow lights for seedling starts, an irrigation pump for delivering well water to gardens, dehydrators, electric ranges and commercial mixer to make their baked goods. Each of these uses a fair amount of energy.
In the summer of 2019, HOMES, Inc. and three other non-profits worked with the Mountain Association to add solar energy. Seeing firsthand the incredible savings HOMES was achieving, Seth and Sheryl decided to pursue solar for SouthDown.
The Mountain Association worked with the Longs on successful grants from the Governor's Office of Agricultural Policy (GOAP) On-Farm Energy Efficiency Program for the energy project, totaling $12,025. The Mountain Association also helped them apply for and receive an additional ~$7,000 in USDA Rural Energy for America Program funding.
The solar installation was completed in December 2019. The 20 kilowatt system will generate an estimated 16,659 kilowatt hours, and is expected to save them over $2,600 per year, bringing their energy bill near to zero.
These savings will help them realize an ambitious goal to eventually sell products outside of local markets and to help other Eastern Kentuckians learn how to commercially produce maple syrup.
The Mountain Association also provided SouthDown with technical assistance in order for them to build a website capable of ecommerce and to better tell their story.
We are proud to support farmers with on-farm energy projects. Please contact us for more information.