Ben Tatum grew up in the Appalachian Mountains of Southwest Virginia. His town of Richlands, Virginia was only about three hours away from Eastern Kentucky's world renown Red River Gorge. Having always enjoyed all things outdoor adventure, after several rock climbing trips to the Gorge, Ben began to look into moving to the area.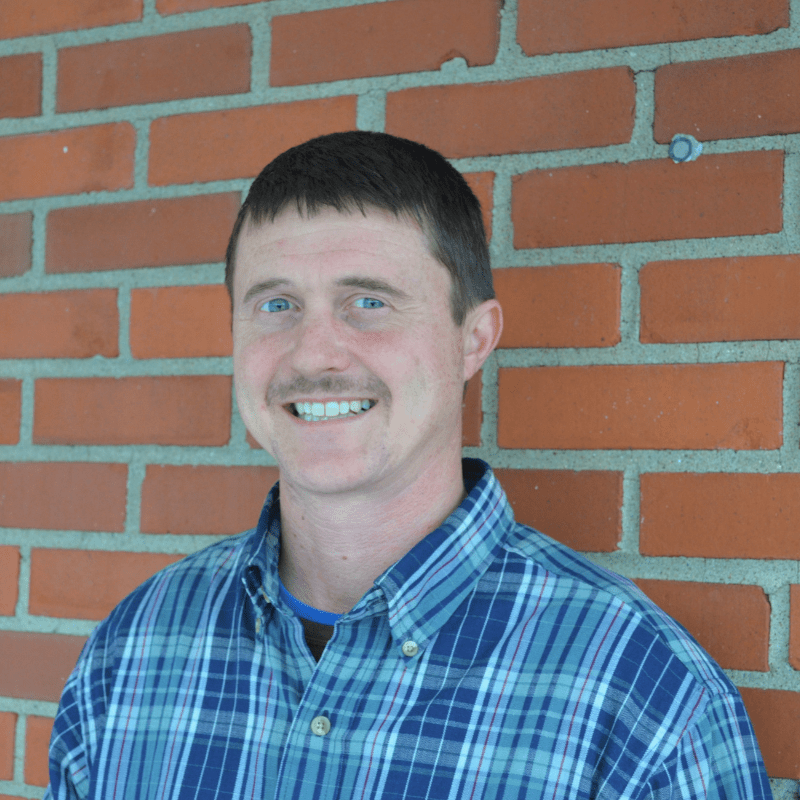 He decided to make his home in Pine Ridge near Campton, Kentucky. After purchasing an old home that needed a great deal of renovations, he became interested in construction, energy efficiency and electrical work. And, as the Gorge is a hot bed for tourism, there is a lot of investment property and a growing interest in solar due to the potential return on investment, as well as a way to provide an "offgrid" experience for visitors.
With this market, along with his passion for sustainability, Ben set his sights on building a business that includes home rentals, property management of vacation homes, and energy efficiency and solar services.
Ben started in MACED's New Energy internship in February 2019 with the goal to expand his knowledge and skills in solar and energy efficiency. Ben was placed with our partner, Synergy Home, as a solar electrician assistant. Synergy Home, a heating, cooling, and home performance contractor working across the Central and Eastern Kentucky regions.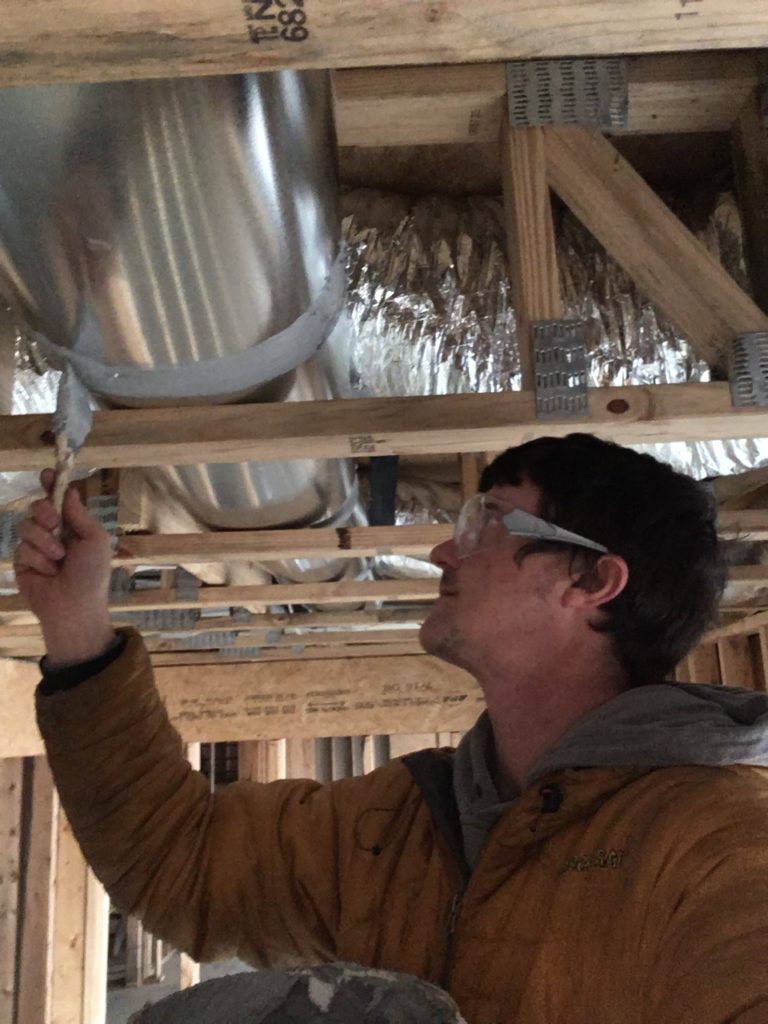 "I see that the future of energy conservation will inevitably lead to mass retrofitting of homes with solar capabilities. With this internship, I am positioning myself to be at the forefront of this movement as it begins to unfold," Tatum said.
In February 2020, Ben joined MACED for four months to further expand on the skills he learned with Synergy.
Funded by the Appalachian Regional Commission, MACED's New Energy Internship offers former coal industry or out-of-work individuals six-month internships to train on assessing building and homes for energy efficiency issues, implementing energy efficiency upgrades, and on renewable energy systems. This work includes coordinating complicated retrofits with contractors, and implementing smaller retrofits, particularly in lighting and duct sealing. It also includes training on communications, sales and marketing, and small business startup skills.
"Learning more of the benefits and cost savings of solar energy has surprised me – how even those on a tight budget can reap the benefits of solar energy savings through organizations like MACED."
MACED is also supporting Ben with technical assistance as he builds his own business.
When not working, Ben has spent much of his time remodeling the historic Post Office building on his property in Pine Ridge into a vacation rental for visitors to the Gorge. For leisure, he enjoys music, rock climbing, mountain biking, and just being outside.
MACED's New Energy Intern program is proud to have graduated seven individuals, with two working at local non-profits to advance energy efficiency and clean energy (Frank Morris, Randall Howard), four starting their own energy services contracting businesses (John Craft, Scott Shoupe, Zac Ebersole, Ben Tatum), and one working for a private company (Megan Stepp). As of March 2020, there are three individuals currently enrolled in the internship program.