Megan Stepp is originally from the small town of Inez, Kentucky, located in Martin County.
After high school, Megan went to the University of Pikeville where she earned her Bachelors as a double major in Film and Media, and Communications. She then found MACED's New Energy internship program and, in 2019, became first female graduate of the program.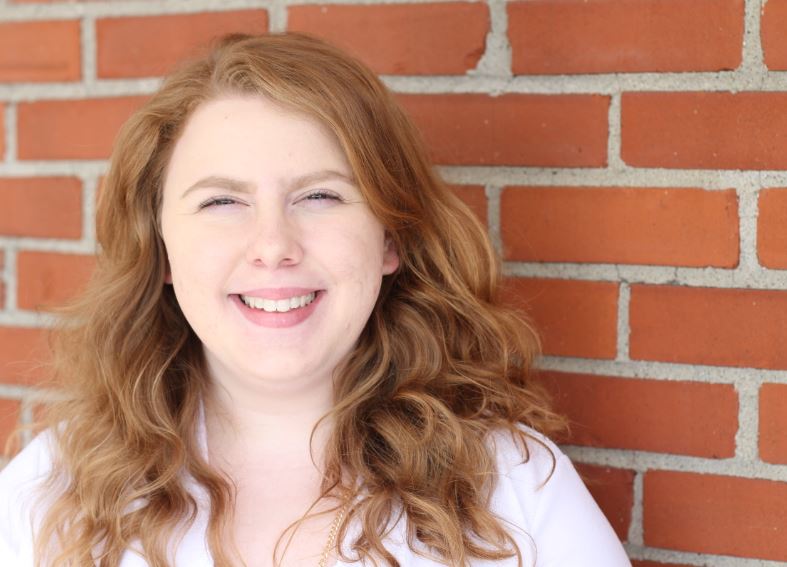 Megan's internship was designed through MACED's partnership with Fahe, a nonprofit working on issues in Appalachia. With 67 percent of homes in Eastern Kentucky built before 1990, and 25 percent being mobile homes, the region has an aging and highly inefficient housing stock. The goal of MACED and Fahe's partnership was to increase the number of households interested in making energy efficiency improvements to their homes. Not only do these improvements save residents money, but they also make their homes healthier places to live by improving indoor air quality through sealing leaks, and more (studies have shown that 50 percent of air breathed in a home first travels through the crawl space!). Additionally, more often than not, improving an individual's home can open doors to many other improvements, including their individual health, personal pride and well-being.
The position would be based at two of Fahe's member organizations that build affordable, quality housing in Eastern Kentucky, and operate a program called the Appalachia Heat Squad. Appalachia Heat Squad provides home energy audits and retrofits around Eastern Kentucky.
The internship was designed as part of MACED's New Energy Internship program. Funded by the Appalachian Regional Commission, the program offers former coal industry or out-of-work individuals six-month internships to train on assessing building and homes for energy efficiency issues, implementing energy efficiency upgrades, and on renewable energy systems. This work includes coordinating complicated retrofits with contractors, and implementing smaller retrofits, particularly in lighting and duct sealing, as well as training on communications, sales and marketing, and small business startup skills. The internship with Fahe was a bit different as it would be focused primarily on the marketing side of energy efficiency.
With her strong background in journalism, graphic design, and videography, Megan was a perfect fit.
For the six month internship, Megan was based at the Housing Development Alliance in Hazard, Kentucky, as the Appalachia Heat Squad Energy Assessment and Outreach Coordinator. In this position, she also worked with COAP, Inc. in Harlan. Her role was to promote the Heat Squad program to generate energy assessments. She primarily did this through creating engaging Facebook posts, videos, and more.
Megan said the internship not only helped her to enhance her marketing skills, but she learned more about energy use in the region.
"I gained a whole new perspective on living in Appalachia and how I can help my community," Megan said.
She said she has already applied a lot of energy tips she learned, particularly those about insulation and air quality, to her personal life, and has shared them with family and friends in the area.
Megan said the internship helped her build work experience to get her current full-time job as a graphic designer at RV Parts in London, Kentucky. She lives in Hazard, and plans to start her Masters degree at Eastern Kentucky University's speech therapy program in fall 2020.
MACED's New Energy Intern program is proud to have graduated seven individuals, with two working at local non-profits to advance energy efficiency and clean energy (Frank Morris, Randall Howard), four starting their own energy services contracting businesses (John Craft, Scott Shoupe, Zac Ebersole, Ben Tatum), and one working for a private company (Megan Stepp). As of March 2020, there are three individuals enrolled in the internship program.