Oil Springs, Kentucky, has been home for Zac Ebersole since he was four years old. Today, Zac is passionate about creating positive change in the area.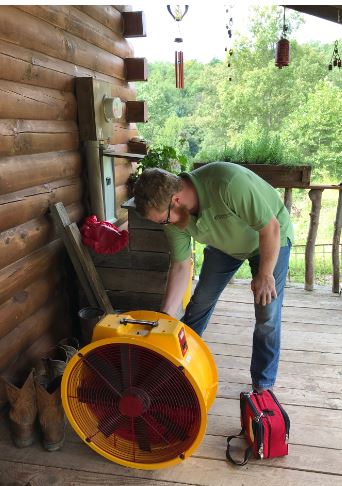 As a part of his work to promote growth in Johnson County, Zac owns and operates his own business called Blue Grace Revolutionize. The business, which Zac started in July 2018, specializes in making old things new again, from refurbishing both small items, like furniture, to whole buildings. His hope in starting the business is that people will see the beauty and utility in repurposing old materials.
While starting his business, Zac began to get more and more interested in energy efficiency as part of rehabilitating homes and buildings.
Zac said energy efficiency is also a topic that has come up at community listening sessions concerning how residents could make the county a better place.
This interest led Zac to MACED's New Energy internship program.
Funded by the Appalachian Regional Commission, the program offers former coal industry or out-of-work individuals six-month internships to train on assessing building and homes for energy efficiency issues, implementing energy efficiency upgrades, and on renewable energy systems. This work includes coordinating complicated retrofits with contractors, and implementing smaller retrofits, particularly in lighting and duct sealing. It also includes training on communications, sales and marketing, and small business startup skills.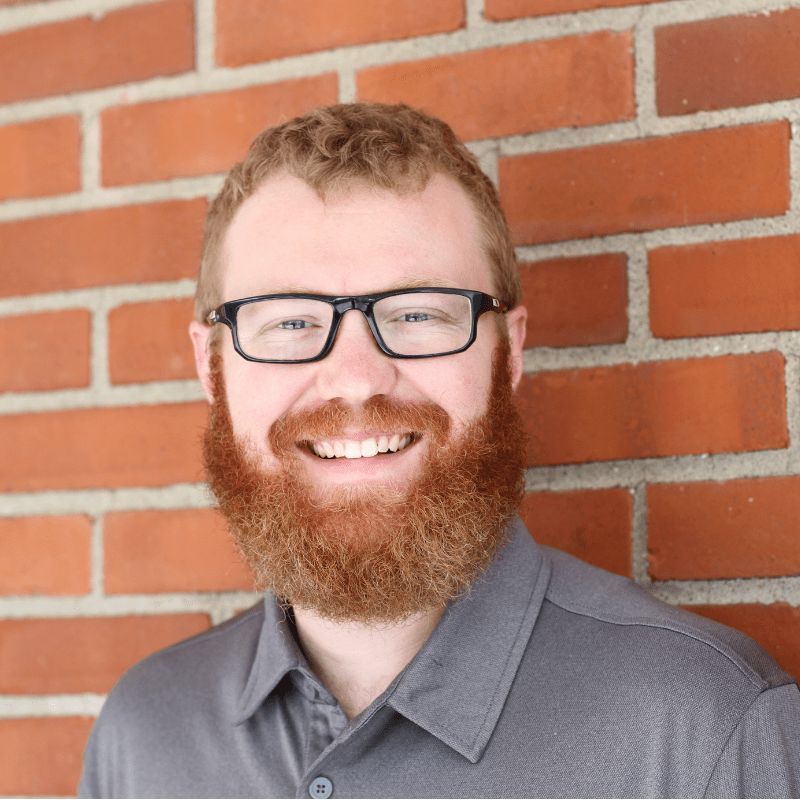 Zac graduated from the program in January 2020, describing the six months as transformative.
He put his new skills to work in his community immediately, adding energy efficiency and renewable energy to his list of offerings at Blue Grace Revolutionize. He has already helped people with their bills by teaching them money-saving methods that don't cost a penny, as well as where they can invest a little to pay off big.
"I want people to stay… It means a lot that I can help," Zac said.
With greater fluctuation in our weather, including extreme temperature swings, coupled with rising utility rates, Eastern Kentuckians are facing electric bills that are higher than ever. Energy efficiency upgrades, renewable energy, and sustainability education help both reduce energy use and stabilize bills in face of these changes. For the past decade, MACED's energy team has facilitated these energy solutions for Eastern Kentucky communities, helping businesses and organizations become more resilient in the face of climate change. But limited contractor and staff capacity has been a challenge in helping enterprises with retrofits or renewable energy installations.
Zac is now a contractor with MACED for the Johnson County and surrounding area.
Not only has he immersed himself in a whole new field, but he also became a new dad to his daughter who was born in late 2019. MACED was able to provide Zac with parental leave during the internship.
"It was great to have that time, and MACED was extremely supportive." He expressed that it was a rare find, saying, "It's hard to find elsewhere, especially for a father."
Zac also operates another small business called Appalachian Guns. He converted part of his home into a storefront for receiving customers.
In order to contact Zac, please find his website here and his Facebook page here.
MACED's New Energy Intern program is proud to have graduated seven individuals, with two working at local non-profits to advance energy efficiency and clean energy (Frank Morris, Randall Howard), four starting their own energy services contracting businesses (John Craft, Scott Shoupe, Zac Ebersole, Ben Tatum), and one working for a private company (Megan Stepp). As of March 2020, there are three individuals currently enrolled in the internship program.